Learn Self-Defense and Get In Shape With Our Adult Martial Arts Program!
Designed for ages 13 and up, our Adult Martial Arts courses combine the core techniques of kickboxing, the essentials of Self Defense, and the powerful ground game offered by Brazilian Jiu-Jitsu. Our classes are fast, fun, and exciting, and focus on cultivating fitness while also teaching vital self-defense techniques. Sign up today to learn more about West Knoxville's best self-defense and Adult Martial Arts courses!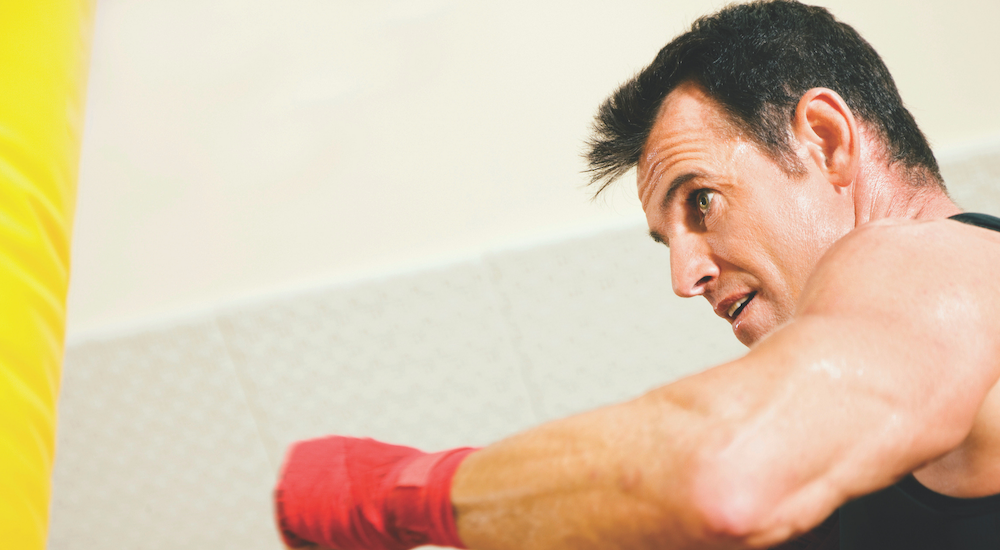 A Balanced Curriculum
Our Adult Martial Arts course combines kickboxing and Self Defense to create a self-defense repertoire that includes:
Strikes
Holds
Grappling
Ground-Based Offense and Defense
By combining these elements, Knoxville Academy of Martial Arts has formulated a well-balanced and extremely effective Adult Martial Arts program that prepares students for any self-defense situation! Never be caught off-guard again with our expert training, and enjoy a challenging and rewarding Martial Arts experience! Our program is taught by some of the best martial artists in West Knoxville, and is guaranteed to improve both physical health and self-defense!

Get Fit And In Shape With Our Adult Martial Arts Classes
Our Adult Martial Arts program is all about intensity and dedicated training. By following through with our program, you inevitably burn calories and build muscle strength! The speed and pace of our training makes our courses a guaranteed workout that will not only teach you expert-level kickboxing and self defense techniques, but also help you improve your physical fitness! Improve your cardiovascular and muscular health with our Adult Martial Arts program!
Get Started Today
Our team at Knoxville Academy of Martial Arts is always ready to accept new students. Just fill out our form below to see just why Knoxville and Farragut can't stop talking about our incredible Adult Martial Arts program!