Be sure to follow Rock Solid Jiu-Jitsu on Facebook and Instagram!



Learn From Knoxville's Best Brazilian Jiu-Jitsu Instructors!
Brazilian Jiu-Jitsu is a ground-focused fighting style with an emphasis on leg strikes and grappling. Knoxville Academy of Martial Arts boasts some of the best Brazilian Jiu-Jitsu instructors in the Knoxville and Farragut areas, and has designed a Brazilian Jiu-Jitsu program guaranteed to improve students' self-defense skills and physical abilities. Just fill out the form on your screen to learn more about our Brazilian Jiu-Jitsu courses!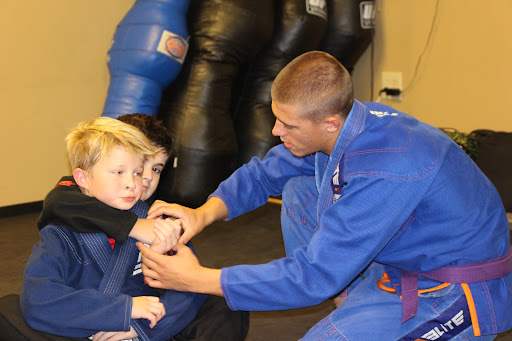 A Powerful Style
The ground advantage offered by Brazilian Jiu-Jitsu is vital in a self-defense situation, and complements our other courses by adding even more versatile techniques to your personal style. Learn expert techniques in grappling and kicking with Knoxville's best instructors, and build your Martial Arts prowess by adding Brazilian Jiu-Jitsu to your roster!
Build Physical Fitness
Brazilian Jiu-Jitsu offers a number of benefits simply through its training process
Build Leg Strength and Muscle
Improve Flexibility
Increase Cardiovascular Health
And So Much More!
Learn how to control your opponents both standing and while grounded. Brazilian Jiu-Jitsu teaches techniques that make sure YOU are the one with the advantage! Keep your opponents at a distance with powerful kicks or subdue them with nearly-unbreakable grappling moves! Brazilian Jiu-Jitsu is a fighting style that makes a perfect addition to any self-defense curriculum! Fill out the form on your screen to learn just how much Brazilian Jiu-Jitsu can improve your life!